What Are The Types Of Landscaping?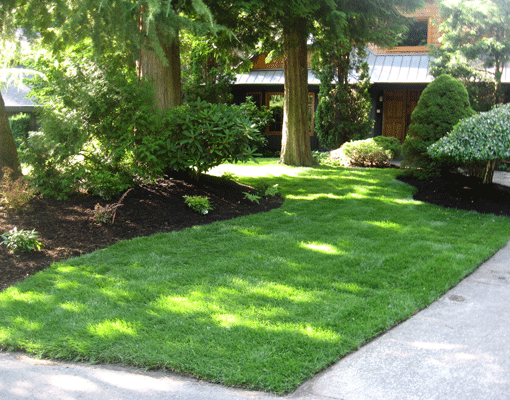 Ever passed a house with such a beautiful landscape that your jaw dropped? Yes?
Well, that's what well-thought-out landscapes created with careful attention to detail do to you. The aesthetic appeal just blows your mind!
In this post, we'll be talking about landscaping and all the various types of landscaping that you can utilize to beautify your residential or commercial property.
https://lawnworxgeorgetown.com/what-are-the-types-of-landscaping/
Landscaping is the modification of the visible features of an area of lands such as flora or fauna, ornamental plants, terrain fixing, and structures like decks, planters, patio covers, etc.
There are different types of landscaping to choose from to beautify your space.
You should consider the kind of conditions that surround the land you want to use. Is it humidified or arid etc?
The purpose of landscaping should be put into consideration before construction. Is it a children-filled or children-free environment? Do you have pets?
These questions need to be answered before deciding on a style.
—

Required Maintenance Time
The amount of time it'll take for you to maintain your yard should be considered. Do you love tending to your yard yourself or would you need professionals like Lawnworx to do a perfect job for you?

—

Reflection of Personal Style
A style that reflects your personality and taste should be considered.
There are a variety of styles to choose from when considering landscaping.
You can choose your own styles or landscape professionals like Lawnworx can help you with making specific recommendations based on what would work for your area.
In this style, the landscaping is done in a way that complements the architectural style of the home. Beautiful shrubs and perennials are used with other decorative elements. It is usually high maintenance with a high water requirement.
Here, distinctive perspectives and angles are created using plants, water, and rocks. Evergreen plants like junipers and topiary are used. It is high maintenance and requires water features like fountains.
For someone with very little time to spend on maintenance, this would be a great choice. This style mimics the natural way plants and fauna, in general, grow in wooded areas.
In this style, lots of geometric patterns and orderly straight-lined plant arrangements are used instead of the random pattern in other styles. Lots of pruning is seen and it usually requires high maintenance and care.
This style utilizes curved edged beds alongside random plant placements. It is a good choice in homes with playing children or pets. It involves less maintenance and is a preference for most homeowners
This style is sometimes considered old-style although its beauty is something exceptional. Magnolia trees, hydrangeas, roses, and lilacs can be used to create this look. Herbs like sweet bay, rosemary, blueberries, and figs can be used to enhance it too. It is high maintenance and requires lots of water.
A beautiful home inside and out ensures that you genuinely love your space and spend time there.
At Lawnworx, we provide a full range of landscaping services to both commercial and residential customers in and around Georgetown.
Our team specializes in making the best recommendations for you, designing and planting your new landscape, as well as providing tailored solutions.