Keep Up The Energy Efficiency of the Home's Air Conditioning Unit With AC Coil Cleaning
Every adult is aware that machines need maintenance. Cars need to change their oil and tires to function properly and last as long as they should. HVAC units are just the same. They need certain cleaning and maintenance procedures done regularly. The AC coils are an essential part of the air conditioning unit, and keeping them clean is vital to maintaining comfortable temperatures in the home. There are two types of coils inside the typical HVAC system: the evaporator and the condenser coils. Coil cleaning is necessary for both types to have the most efficient system.
What Are Evaporator Coils?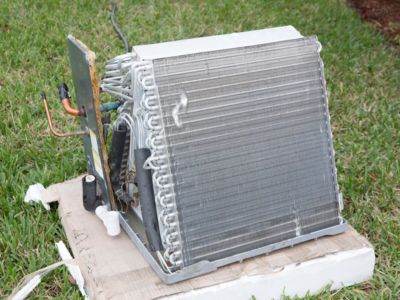 Evaporator coils are the coils that are inside the house near the intake vent. These are also called cooling coils because they are the ones that pull heat from the air to provide the blower with cooler, humidity-controlled air to send through the air ducts. Because they interact with the air indoors, the evaporator coils often become dirty due to the:
House dust

Human dander

Pet dander

Dirt

Lint

VOCs
Keeping the air filters clean by changing them every 6 months can help the coils stay cleaner longer. 
What Are Condenser Coils?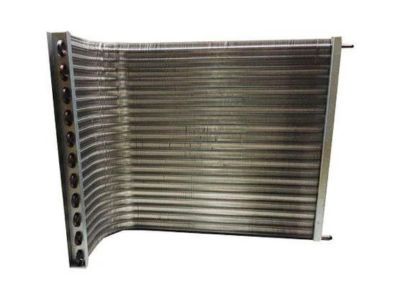 Condenser coils are the copper tubes that run around the exterior HVAC unit. These release the collected heat through the use of the compressor. It is easy to understand this because if someone has ever stood next to an outdoor AC unit, they could probably feel the heat. Storms blowing dirt, leaves, pollen, and other detritus are primarily responsible for dirty condenser coils. When they are dirty, they must work much harder to release the heat, affecting the whole system's efficiency.
The Benefits of Coil Maintenance
Because getting to the coils and fins is a somewhat difficult process, HVAC professionals should be the ones handling this particular maintenance. There are a couple of methods for coil cleaning, and they are much simpler than getting to the coils themselves. Using compressed air to clean the coils is an excellent way to avoid fin damage (the thin metal strips surrounding the coils and assisting with airflow). If the coils are in particularly bad shape, a detergent can be used to clean them. Once clean, a homeowner will likely notice some of the benefits mentioned below.
Increased Efficiency:

Clean coils are essential for a truly efficient system. They make it easier for the condenser to do its job.

Quieter System:

If the system is not working as hard, it means less wear and tear on the entire thing.

Consistent Temperatures:

A system that works at its best will improve the optimal temperature.
About Albritton Service Co
Family-owned and operated and dedicated to providing excellent service, Albritton Service Co is available for 24/7 emergency service in Ruston, LA, and the surrounding communities. Call them today for AC service from a trustworthy, licensed, and insured technician.