What is ESG investing?
Sustainability and ESG (environmental, social, and governance) factors are increasingly front of mind for many Canadian investors. With governments and policymakers increasingly introducing new regulations around ESG issues, companies and portfolio managers have had to adapt accordingly. This cultural shift has taken place rapidly, however, leaving many investors playing catch-up. In this article, we'll explain what ESG investing is and what it means for investors.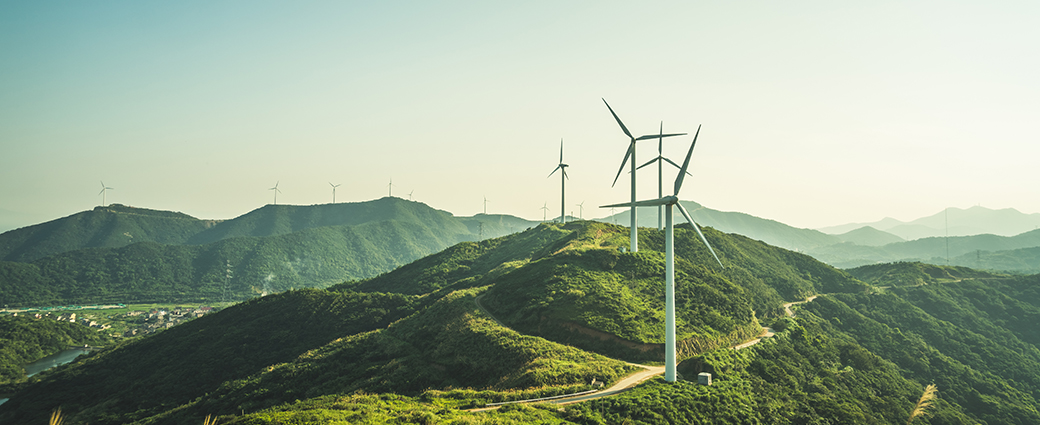 Understanding ESG investing
What ESG stands for factors that may be relevant to investors
Let's take a closer look at the three factors that make up ESG and how they might impact investment decisions:
Environmental

factors consider how a company's operations impact the natural environment (such as water contamination) and how the environment impacts the company (for example, water scarcity).
As recognition of environmental risks such as climate change, loss of biodiversity, and other threats grow, society is increasingly penalizing polluters through taxes or regulatory change.
Companies with improving or better ESG performance will therefore be seen as having more sustainable business models. New products and services that can accelerate the transition to a cleaner, low-carbon economy could unlock significant business opportunities.
Social

factors have to do with the relationship between a company and its employees, consumers, suppliers, and communities.
Companies face a risk of increased regulation and the alienation of valuable business partners, talent, and other stakeholders through mismanagement of these relationships. On the other hand, companies that best manage their relationships with stakeholders build robust value chains while remaining at the forefront of social change.
Governance

factors relate to the structures or systems put in place to make sure company management is effective. Issues most relevant to investors include the makeup and oversight of the board of directors, executive compensation, capital management, dividend payouts, and mergers and acquisitions.
While firms can incur operational and disclosure-related costs as they engage in good corporate behavior, they also stand to enjoy efficiency gains, greater trust from stakeholders, reduced firm-level tail risk, and other long-term benefits.
Environmental, social and governance: understanding the three factors of ESG
Environmental

Climate change
Pollution
Natural resource utilization
Biodiversity
Water scarcity
Waste management
Other environmental issues

Social

Health and safety
Labor relations
Diversity
Human rights
Respect for the community
Other stakeholder expectations

Governance

Board composition and oversight
Executive compensation: structure, performance metrics, and oversight
Minority shareholder rights protection
Capital management, dividend payouts, and dilution
Corporate actions (e.g., M&A) and corporate strategy
Why is ESG important for investors?
Depending on the specific strategy, ESG investing can aim to align the portfolio with a set of ethical or personal values, and generate measurable social and environmental outcomes. Moreover, sustainable investing can offer investors an information advantage by enabling them to assess the long-term viability of a company's business model if faced with future ESG shocks, be they internally created (such as labor stoppages, polluting incidents, or water scarcity) or externally created (such as regulatory changes or changes in investor preferences). By looking at a company's ESG incident track record, investors can find valuable information that could flag issues, including vulnerabilities in corporate strategy, inadequate governance structures, or poor decision-making—which may impact the share price.
What are the benefits and drawbacks of ESG investing?
The most obvious benefit of ESG investing is that it helps align your values and beliefs to your financial portfolio, which can help you feel more attached to your portfolio in the long run. From a financial point of view, evidence suggests that companies with better ESG records generally have better financial performance than those with worse ESG records, and also that portfolios that integrate ESG analysis into the investment decision-making process have outperformed those that don't. Investing with an ESG mindset could also put you ahead of the game as regulators increasingly demand that companies disclose ESG risks, putting a premium on those companies that are already doing just that.
There are also potential drawbacks of ESG investing to consider. For example, sustainable investing might mean divesting from certain industries such as oil, so if those sectors outperform, portfolio performance could suffer. It's also important to carefully choose your ESG strategy and fund, as the popularity of ESG investing has unfortunately been accompanied by greenwashing on the part of some corporations and fund managers, making a deep analysis of the portfolio's investment even more critical. This is even more true since there is little standardization of ESG data (that is, ESG data providers have very different methodologies), making comparisons between companies and funds very difficult.
How is ESG investing carried out?
Just a decade ago, ESG investing was largely confined to excluding investments in companies that produce goods and services perceived as harmful to society. While this approach still has a role to play (see "Negative screening" below), today's portfolio managers are increasingly proactive, directly engaging with firms and investing in those making the most significant positive impact. This can go beyond simply integrating ESG factors into investment decision-making to actively encouraging companies to improve their sustainability credentials through ongoing stewardship.
While almost all ESG approaches aim to deliver competitive financial returns by managing ESG risks and identifying ESG-related opportunities, how they do so can differ widely. Some of the most common options available include:
ESG integration (including active ownership)

involves consideration and analysis of ESG factors as part of the investment decision-making process. It aims to deliver competitive financial returns and identifies ESG risks and opportunities.
Stewardship

is a process of continually developing best practices throughout the stages of the investment lifecycle, through company engagement, ongoing review by the fund manager, proxy voting, and direct asset operation.
Negative screening involves

excluding and/or divesting from companies in certain industries,

most commonly the alcohol, tobacco, firearms and weapons, and gambling sectors.
Positive or best-in-class screening

targets companies or industries with better-than-average ESG metrics and records.
Thematic/sustainability-themed investing

specifically targets certain ESG themes such as clean energy, green property, aligned solutions, etc.
Impact investing

targets investments that can make a social or environmental difference. Impact investing can aim to deliver competitive financial returns or, in certain circumstances, below-market rate returns for investors not primarily focused on financial reward.
A broad spectrum: common methods of ESG investing
Source: Manulife Investment Management, April 2022
Although these options vary in their commitment to ESG principles, they're not mutually exclusive, and ESG investment strategies may incorporate any number of these approaches.
ESG investing has come a long way over the last few decades, and its evolution is ongoing. While it can be difficult keeping up with the latest trends, it's important to remember the key aims of ESG investing—it can help align a portfolio with a set of values that are important for the investor.